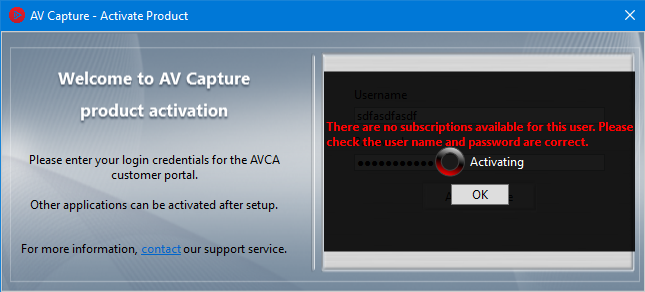 This is most likely due to a typo in the Username or Password fields. Please check that your Username includes your full email address (e.g. yourname@yourcity.gov). If you have your password stored elsewhere, copy it to your clipboard and paste it into the Password field to avoid typos.
Note that after 5 failed attempts the system will lock you out for 15 minutes, during which time further attempts will fail.
If this is the first time you have performed an activation on this computer, or there have been recent changes to your network security, your organization's firewall may be blocking communications with our online servers. Please forward our IT Best Practices FAQ to your IT department, and notify our support team.