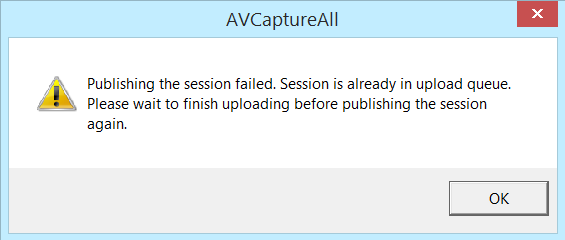 The most common reason for a publish to fail is that a required background service is not running. The simplest way to restart the service is to reboot the PC. Note that if more than one PC is used for AV Capture tasks, the PC to reboot is the one used for the original publish attempt.
The service will automatically start running a few minutes after the PC boots. Once this service is running, it will begin publishing any sessions in the queue.
If the session fails to publish after a reboot, refer to the Troubleshooting section of the User Manual.